Emotional Intelligence Assessment
Develop your Emotional Intelligence to make a stronger impact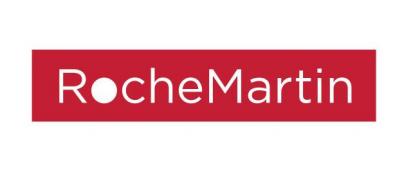 According to research, emotional intelligence is the strongest predictor of workplace performance—findings show that 90% of top performers have a high degree of emotional intelligence. Additionally, those with a high EQ have the potential to earn $29,000 more a year.

The RocheMartin - Emotional Capital Report (ECR) is a personalized leadership development tool that provides you with a comprehensive interpretation of your leadership potential based on an assessment of your emotional intelligence.
"Understanding how emotions shape your thoughts and actions is the first step to gaining greater control over your behaviour. Developing the skills to manage yourself and other people more effectively maximizes your influence as a leader" - RocheMartin
How ECR works
The ECR is a 15-minute assessment that gives you an emotional intelligence score on 10 leadership competencies using a global scientific measure. The assessment provides you with the following:
19 pages of narrative descriptions of the leadership behaviours associated with the score
Coaching strategies for developing greater emotional intelligence and leadership abilities
An action plan to design a personal blueprint to building your emotional capital
The ECR has been vigorously and scientifically tested. It gives a valid and reliable measurement of leadership competencies, based on Bar-On and Goleman measures of EQ.
You can then use the results of your assessment to learn how to develop the skills to:
Build better relationships,
Manage difficult emotions,
Increase creativity and innovation, and
Lead others effectively.
More than 100,000 people have completed the ECR, and the tool has been used by 3,500 leading organizations worldwide.
How to take the ECR
All UBC Sauder students will take the ECR Assessment as part of COMM 202, or as part of a training and mentorship program. Talk with a BCom Career Manager to find out more about how you can leverage and build your EQ strengths to help you achieve your goals. 
Learn more about EQ
Emotional intelligence is a central part of a career and a growth mindset. Check out the Career Mindset & Emotional Intelligence Toolkit, created by Hari B. Varshney Business Career Centre, to learn about the connection between EQ and success at work.
Student Testimonial
"Taking the assessment gave me the chance to reflect and learn about my strengths and areas of development. The EQ debrief gave me insights on how to improve and develop some of my emotional competencies; I learned how to use them to compliment my strengths." - Shadrina W., Entrepreneurship Student