Careers in Toronto
Ever thought of moving from Vancouver to Toronto? There are many compelling reasons that make Toronto an attractive city for new graduates. Explore these opportunities by reviewing the PDF below.
Download this Infographic
An ultimate guide to gather information about the Toronto job market. What will you find in this guide?
Career Opportunities: Understand what it takes to work in Toronto including jobs in-demand, average salaries, company headquarters and industry overview. 
Lifestyle: An insight into the cost of living, quality of life and housing rental prices. 
Testimonials: Hear from alumni and employers how a career in Toronto can benefit your professional growth.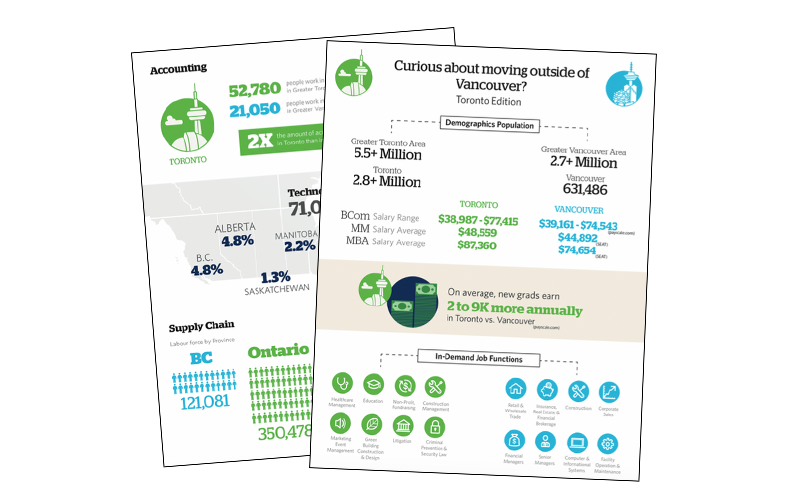 Download the Infographic (PDF)
Book a coaching appointment
Come in and discuss with your career coach if moving outside of Vancouver is an option for you and to find out what you need to know to get there.