Navigating the Offer Toolkit
All your hard work has paid off, and you've received a job offer! This is certainly exciting, but it's best to avoid accepting a job offer right away. This gives you time to think about whether what you're being offered is really in line with what you want—and if it isn't, there may be room to negotiate. But how do you do that? Download this toolkit to find out.
What's inside?
Research and prep: Finding your market value and what's important to you
Handling the negotiation process: What to say and do in different situations to get the most out of it.
Evaluating the offer: How to decide whether the offer fits your needs, wants, and goals.
What is negotiable? And what isn't?
Dealing with multiple offers, accepting, and declining offers.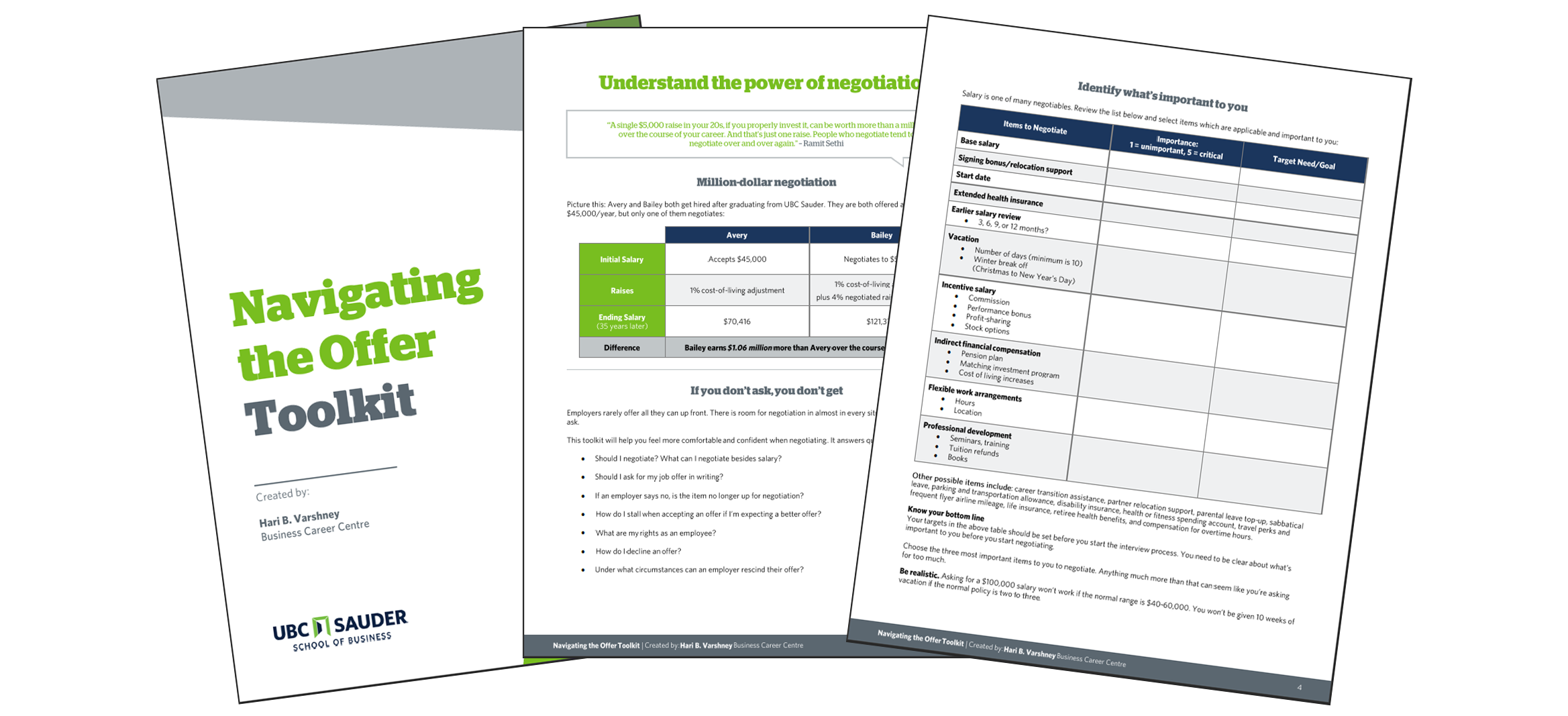 (CWL login required)


Get decision-making support:
If you'd like some additional guidance on a particularly challenging situation or decision, the BCC Career Managers are here to help.