Career Research Toolkit
Whether you don't know what you want to do, or you already have a solid career goal in mind, doing your research is essential to building a fulfilling career. Empowering yourself with information allows you to explore your options, find your sense of direction, and prepare for a career you actually want.
This toolkit will help you figure out how to find the relevant career information you need.
What's inside?
What questions to ask and answer with your research: Look into the industry, company, and role you want to work in.
Resources and tools for conducting research: Including job search sites, professional associations, company websites, SEAT, LinkedIn, and more.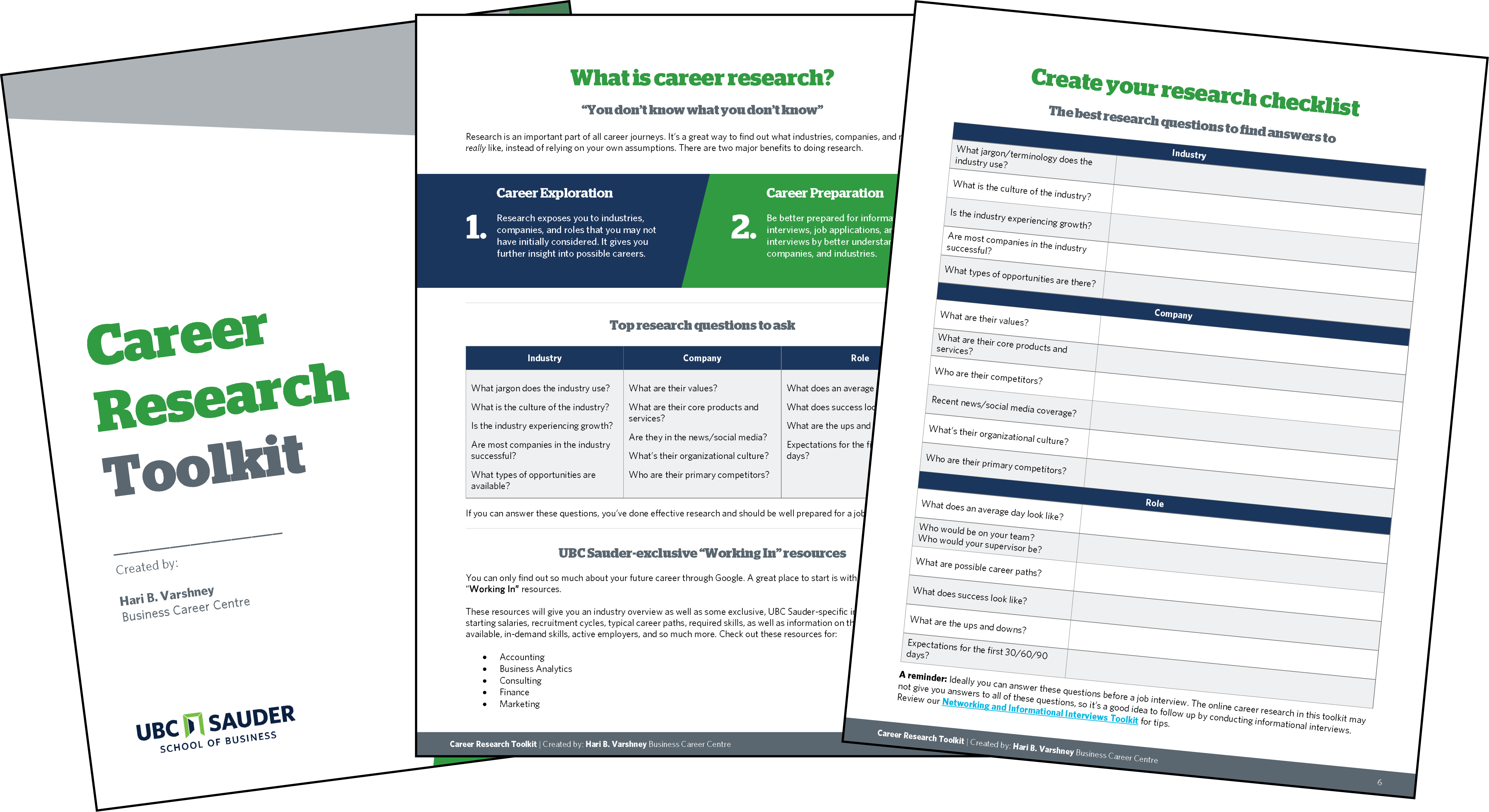 (CWL login required)

Not sure what to do?
If you're still feeling a bit lost, you can book an appointment with one of the BCC's Career Managers to get personalized guidance on career exploration.
Career Managers can also put you in touch with peers, alumni, or professionals who can offer more specific advice on certain career paths or your unique situation. Let us help you find your direction. 
(CWL login required)