Strengths, Values, Motivators Toolkit
Get to know yourself
The first step in developing a fulfilling career is to understand what you're interested in, what you care about, and what you're good at. This understanding can be used as a building block to create a lifestyle and career that you enjoy.
Check out the below toolkit that's been designed to help you reflect and discover what truly drives you.
What's inside?
Strengths: How to identify your strengths
Values: What values are, and how to define yours
Motivators: Find out what inspires and encourages you
Assessments: Questionnaires and resources that can help you determine what your strengths, values, and motivators are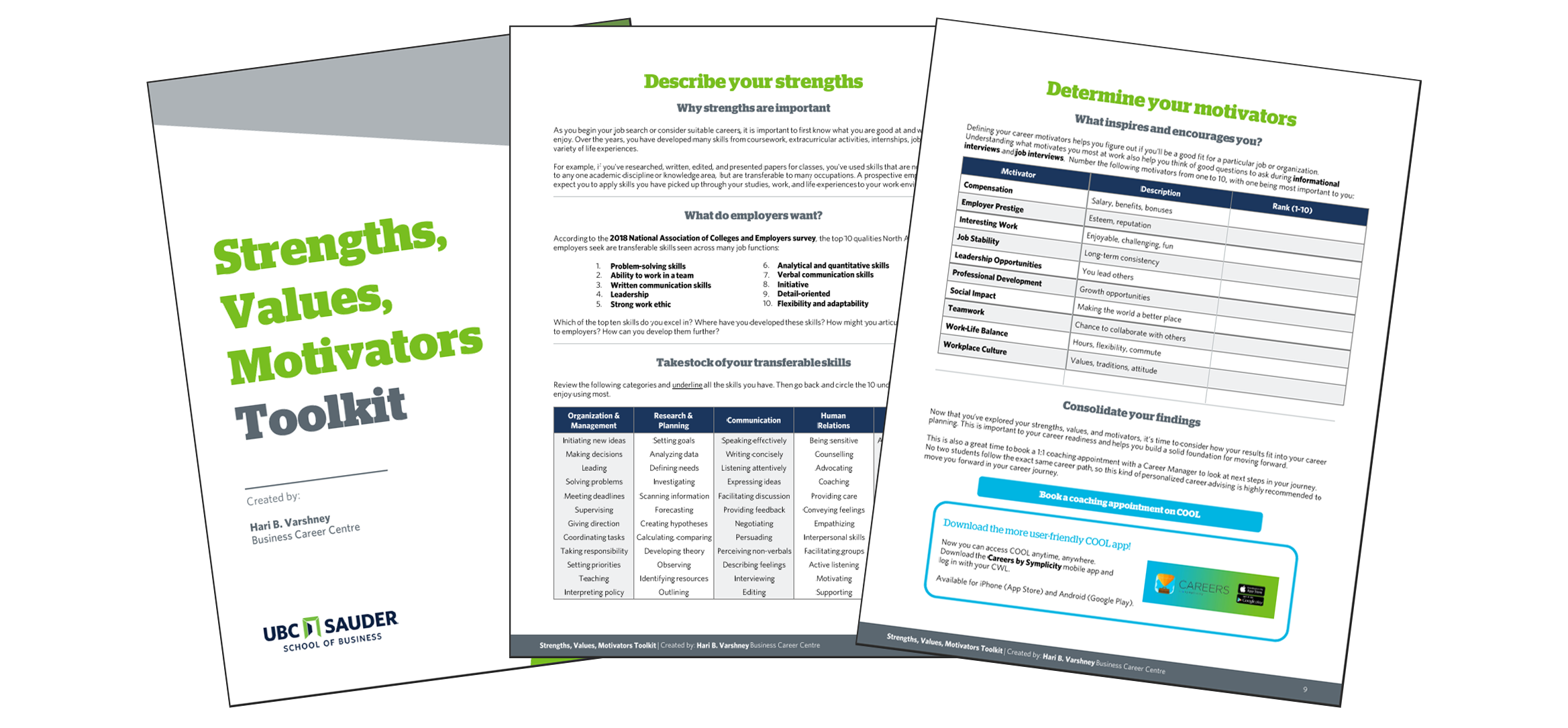 (CWL login required)


What's next?
You've figured out what your strengths, values, and motivators are, or maybe you're still not sure. Either way, a BCC Career Manager can help you decide what to do with what you currently know. They will also help you learn more about yourself so that you can start building a career you love.
No two students will have the same career path. Our Career Managers will help you find what's right for you. 
(CWL login required)